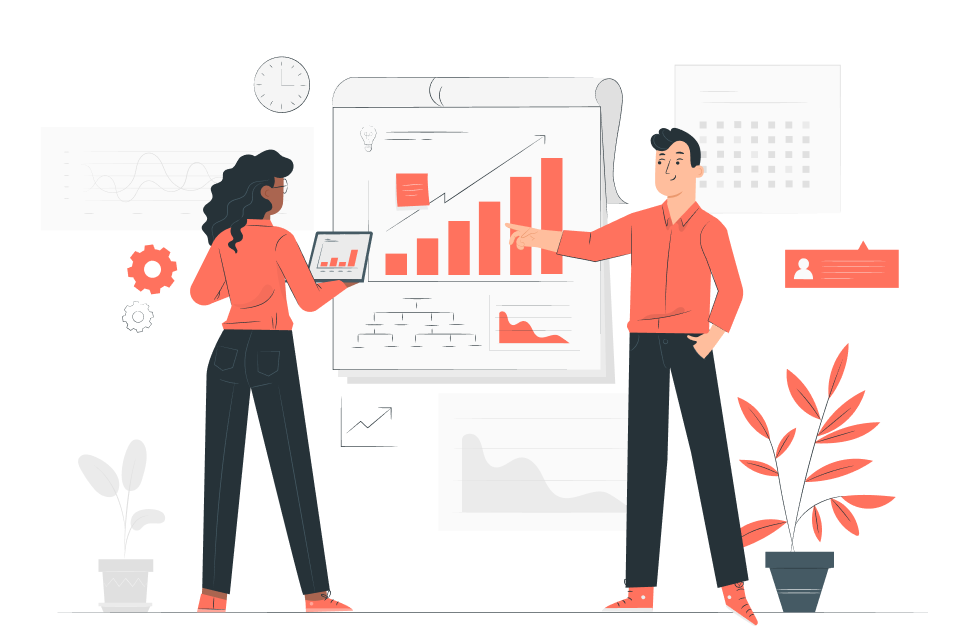 What we do
Landing Page/Sales Funnel Development
Maximize your conversions and optimize your lead generation efforts with our expertly crafted landing pages and sales funnels. We design and develop high-converting landing pages that guide visitors through a seamless journey, compelling them to take the desired action. Our sales funnel development strategies will help you nurture leads and convert them into loyal customers, boosting your revenue and business growth
Landing pages and sales funnels are essential tools in your digital marketing arsenal. They are specifically designed to capture visitors' attention, guide them through a seamless journey, and encourage them to take action.
At Binary Quotes, we understand that every click counts. Our expert landing page and sales funnel development services are designed to maximize conversions, turning your website visitors into loyal customers. With a strategic approach and a focus on user experience, we create high-performing landing pages and sales funnels that drive meaningful growth for your business.
Ready to supercharge your conversions and take your online marketing efforts to new heights? Partner with us for expert landing page and sales funnel development services. Our team of dedicated specialists is eager to create a tailored strategy that turns visitors into loyal customers, boosting your revenue and business success.
Excited to kickstart your project with us?
Working Process
How does it work
01
Goal Definition
We start by understanding your business goals and target audience. This allows us to define clear objectives for your landing pages and sales funnels, aligning them with your overall marketing strategy.
02
Landing Page Design
Our talented team of designers creates visually appealing and high-converting landing pages that reflect your brand identity. We use persuasive copy, captivating visuals, and strategic layouts to maximize user engagement.
03
Sales Funnel Mapping
We develop a well-structured sales funnel that guides users through each step of the customer journey. This involves creating awareness, nurturing leads, and encouraging conversions through compelling offers and incentives.
04
A/B Testing
To ensure optimal performance, we conduct A/B testing on different elements of your landing pages and sales funnels. This data-driven approach allows us to identify the most effective variations that drive the best results.
05
Integration and Automation
We leverage the latest marketing tools and technologies to integrate your landing pages and sales funnels seamlessly. Automation ensures that leads are nurtured efficiently, streamlining the conversion process.
06
Performance Tracking and Reporting
We continuously monitor the performance of your landing pages and sales funnels. Regular reports provide insights into conversion rates, user behavior, and areas for improvement.
Questions?
You asked, we answered!